"Let us not pray to be sheltered from dangers
but to be fearless when facing them."
-Rabindranath Tagore
Superheroes are not just for comic books and movies; there are countless real-life heroes that perform superhuman feats throughout the world.
From superior strength to incredible acts of courage and perseverance, these real people have shown what incredible feats are possible through the power of the human spirit.
Let us all be inspired by their greatness to become bigger than we have been, more courageous, greater in spirit, and larger in outlook.
Here's to heroes, all around the world.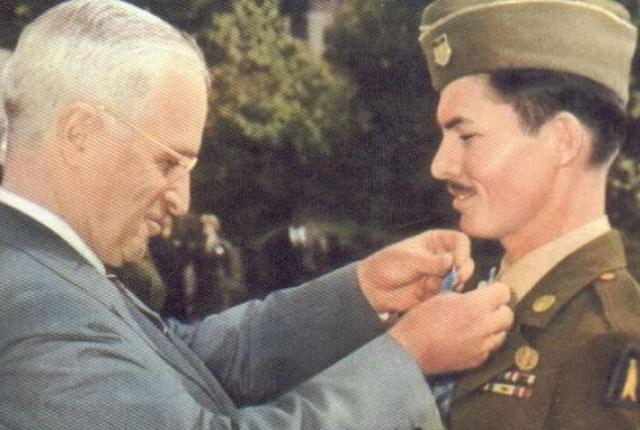 1. Desmond Doss: Non-combatant who rescued 75 men, one at a time, while under fire
Desmond Doss' religion forbade him from carrying a gun or threatening another human life, which was very inconvenient when he was drafted into the Second World War. So Doss was a conscientious objector, placed as a non-combatant, and was the target of ridicule from the other soldiers. He was serving as a field medic in Okinawa when the Japanese attacked his unit on top of a cliff, cutting down nearly every man. Doss quickly rigged up a stretcher that could be lowered by a series of ropes and pulleys to the ground below. Then, by himself and under fire, he retrieved each soldier in his unit one at a time and lowered them to safety. President Truman said it was 75 men that Doss pulled to safety when he presented him the Medal of Honor (above), but Doss insists it was closer to 50. That was only one instance of astonishing bravery and self-sacrifice Doss displayed throughout his military service.
2. Rukhsana Kausar: 21-Year-Old Woman Who Fought and Killed Militants Who Attacked Her and Her Family
Rukhsana was 21 when three armed men came to her parents' farm in Jammu, India. One of the militants had come to marry Rukhsana against her will, and when her parents resisted, he began beating them mercilessly. Rukhsana and her older brother were hiding under the bed on her parents' orders, but did not stay there for long. Says Rukhsana, "I thought I should try the bold act of encountering militants before dying."
She and her brother grabbed axes and charged Osama. Rukhsana grabbed him by the hair, smashed his head against the wall, struck him with the axe, and then grabbed his assault rifle and fatally shot him. She exchanged gunfire with the remaining terrorists until they retreated. (It should be noted that Rukhsana's brother, Eijaz, was very much a participant in these brave acts. Most of the world's press found it less newsworthy that a 19-year-old man would defend his family, and focused on the unexpected prowess of a young woman.)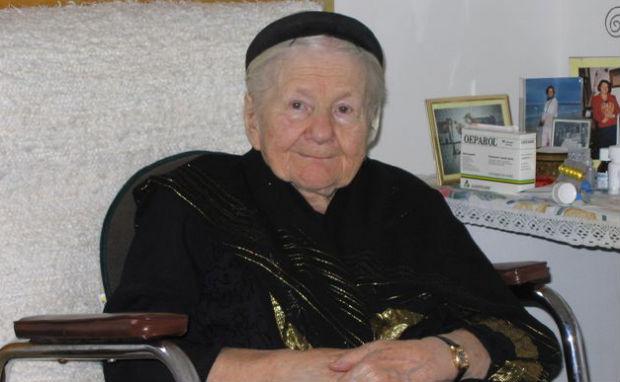 3. Irena Sendler: Saved 2500 children from the Nazis
There are endless examples of courage buried in the ruins of the Holocaust, but Irena Sendler's story stands out. When the Nazis invaded her native Poland and rounded up all the Jews into a walled-in ghetto, Sendler knew what was going to happen. She was a social worker and got credentials as a nurse so she could sneak food and medicine into the ghetto. What she snuck out was even more phenomenal: It's estimated that Sendler and her group helped get approximately 2500 children out of the ghetto—sedated and placed in the bottom of toolboxes or lying in burlap sacks at the bottom of her truck—and sent them through a network of likeminded comrades to Christian orphanages, where they were given new identities. She kept their real names in a jar buried in her backyard.
Sendler was eventually caught by the Nazis, who imprisoned and tortured her, breaking both of her legs. When the war ended she devoted herself to reuniting children with their families, though it proved nearly impossible to do so.
4. The Elderly Fukushima Volunteers: Willing to expose themselves to high radiation to save younger men
Even after the worst of the Fukushima nuclear disaster had been contained, there was a massive amount of cleanup and containment remaining to be done. Yasuteru Yamada, a 72-year old engineer and cancer survivor, felt terrible as he watched young men being doused in radiation day after day as they tried to neutralize the damage. So he started the Skilled Veterans Corps, a volunteer force of elderly Japanese engineers and other helpers to take the place of the young. He gathered 400 volunteers almost immediately.
The elderly volunteers accepted that their work at the plant may take years off their lives and subject them, after a period of time, to severe illness. But, as Yamada said, "I am 72 and on average I probably have 13 to 15 years left to live. Even if I were exposed to radiation, cancer could take 20 or 30 years or longer to develop. Therefore us older ones have less chance of getting cancer."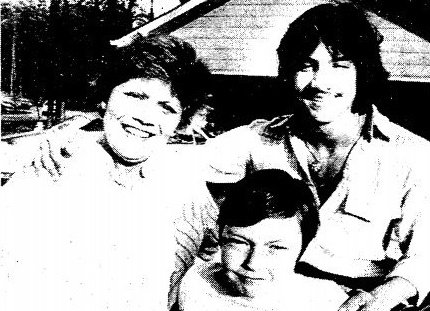 5. Angela Cavallo lifts 3,000 lb. car for 5 minutes to save trapped son
In 1982, Georgia mother Angela Cavallo (without any assistance) lifted a Chevy Impala off of her trapped son. He had been doing repairs to its underbelly when the car jack broke. An average-sized woman, she lifted the 3,000-pound vehicle high enough, and long enough (for five straight minutes) for a neighbor to pull his wounded body out from under it.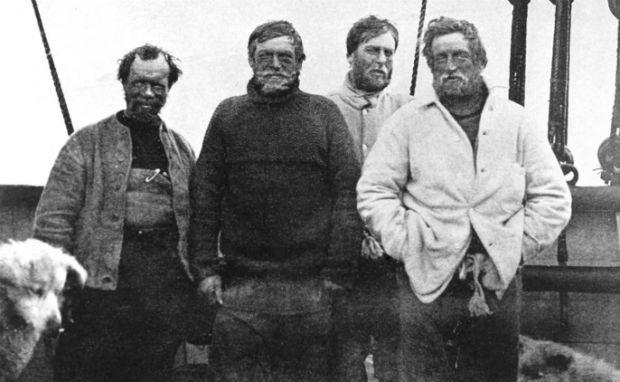 6. Sir Ernest Shackleton: Fought Antarctica and Won
Shackleton had wanted to discover the South Pole, but was beaten to that distinction. Instead, he decided to be the first man to cross the continent of Antarctica by boat (which was possible to do during the Antarctic summer). Unfortunately, the crew of Shackleton's Endurance ran out of summer, and their ship became permanently frozen in the polar ice. Though the crew was able to wait out most of the winter, the Endurance didn't. She sank, leaving the crew stranded on an ice floe. To make matters worse, the ship had drifted 1200 miles off course while stranded.
Shackleton packed his crew into three life boats as the ice under them began to melt, and got them safely to Elephant Island. Although Elephant Island was solid ground, it was still uninhabited and far from trade routes. Shackelton loaded four of the most necessary crew into an open-air life boat and set off for a whaling station 800 miles away. He refused to pack for more than four weeks, knowing that if the journey took longer they'd be dead anyway. The boat reached South Georgia but landed on the side opposite the whaling station. The water was too dangerous, so Shackleton took two of his men and made a 36 hour trek over a snowy mountain range to the whaling station. From there he organized the rescue of all his men, without a single fatality among his crew.
7. Juliane Koepcke: A 17-year-old girl who survived a plane crash and walked out of the Amazon
Sometimes it takes extreme courage just to survive. On Christmas Eve of 1971, 17-year-old Juliane Koepcke boarded a plane with her mother in Peru with the intent of flying to meet her father at his research station in the Amazon rainforest. Lightning struck the plane and tore off a wing, causing the plane to crash. All 92 of her fellow passengers died, but Juliane stayed strapped to a row of seats, falling until she plummeted through the jungle canopy. Somehow, she survived.
After failing to find her mother and other survivors, Juliane relied on what she'd been taught by her parents (both famous zoologists). She grabbed a bag of candy she'd found and started walking down a stream. Her father once told her that walking downstream will eventually lead to civilization, and for 10 days Juliane walked or floated through the water. Her wounds became infected and she was besieged by maggots, while having to dodge crocodiles, piranhas, and merciless insects. She found the corpses of other victims as she went, making sure each wasn't her mother before continuing on. Eventually she came to a shack and a boat. Not wanting to steal the boat, she holed up in the shack and was found by Peruvian lumberjacks. She was eventually reunited with her father.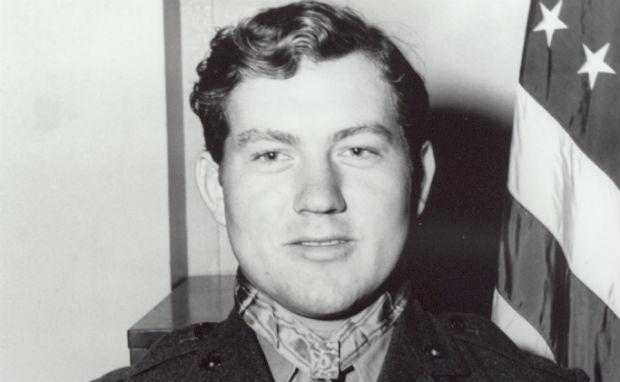 8. Jacklyn H. Lucas: Jumped on two grenades and survived
Lucas's first display of courage was signing up for the Marines during WWII—at the age of 14. He was patrolling Iwo Jima ravines when the Japanese attacked, throwing two grenades directly onto Lucas's position. Lucas shoved one grenade into the ash, laid himself over it, and then grabbed the second grenade and pulled it underneath himself as well. Lucas somehow survived; he underwent 26 surgeries and retained 250 pieces of shrapnel in his body for the rest of his life. He was awarded the Medal of Honor by President Truman.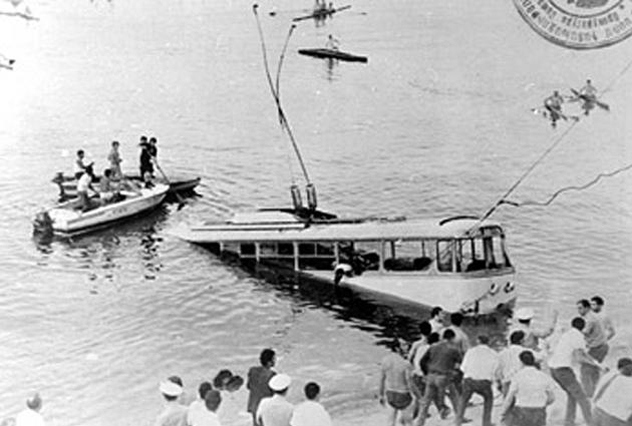 9. Champion Swimmer Saves 20 People From a Sinking Bus
In 1937, the Japanese Army wrought an unprecedented slaughter of Chinese citizens in what is Aquaman has nothing on Shavarsh Karapetyan, who saved 20 people from drowning in an underwater bus accident in 1976. The champion Armenian finswimmer was finishing a training run with his brother when he witnessed a bus with 92 passengers drive off the road into a reservoir, hitting the water 24 meters (80 ft) from shore. Karapetyan dove into the water, kicked through the back window, and began pulling dozens of passengers clear of the bus, which had already sunk 10 meters (33 ft) into the frigid water.
It's estimated that each person he rescued only took about 30 seconds, allowing him to save person after person before he himself lost consciousness in the cold, murky water. Out of all the people he pulled out of the bus in that short time, an incredible 20 of them survived. But Karapetyan's heroic work was not done. Eight years later, he ran into a burning building, pulling several people to safety while suffering severe burns himself. Karapetyan received the Order of the Badge of Honour from the USSR and many other awards for his underwater rescue, yet maintained that he was not a hero and had only done what he had to.
What acts of courage are you capable of? Someday you may find out.
If you have an extraordinary feat of courage under your belt, share it with us by commenting below.