The bad news?
You're looking to take your health and fitness over the top this year, but don't have time for a trip to the gym everyday.
The good news?
It's literally never been so easy to accomplish a well-rounded, sweat-inducing, fat-busting workout from the comfort of your own home.
We've rounded up 10 of our favorite free online workouts that will make it so much easier for you to achieve your fitness goals without the pressure of making it to classes on time, or the expense of high-end gym memberships.
Whether you have only 10 minutes for a quick sweat, or you'd like to join a month-long fitness challenge, there is something for everyone!
These workout websites were chosen because they require little to no equipment, are taught by excellent fitness instructors, and are just plain FUN, so you can enjoy the journey toward becoming your strongest, healthiest self in 2018.
Enjoy!
And as always, if you have a free online workout you LOVE that you don't see listed, please share it with the community by commenting at the bottom of the page!
10 of the Best Free Online Workout Channels
j


1. Fitness Blender

Hands down, one of the best online workouts around. Its options include everything from High Intensity Interval Training (HIIT) to Pilates, yoga and strength training, as well as exercise programs and meal plans – all absolutely free.

With more than 500 free workouts, and an easy-to-use website that allows you to customize your workouts based on difficulty, duration, and what body parts you want to target, Fitness Blender is one of our top picks.

Online: https://www.fitnessblender.com
2. Yoga With Adriene
Texas-based actress and yoga instructor Adriene Mishler brought her motto "Find What Feels Good" to YouTube and hasn't looked back since. Her free videos welcome all levels, all bodies, all genders, and all souls! With countless topics and themes to choose from, her videos encourage you to find a practice that suits your mood or start a journey toward healing. Work up a sweat, or calm and relieve a tired mind and body. Create space. Tone and trim. Cultivate self love. Make time for you. Go deeper, have fun. Connect. Fall off the horse and then get back on. Reconnect. Do your best, be authentic and FIND WHAT FEELS GOOD!
Online: https://www.youtube.com/user/yogawithadriene
3. BeFit
BeFit boasts a plethora of videos in the 10 to 20-minute range, done by top fitness trainers like Denise Austin, Jane Fonda, Billy Blanks Jr., Scott Herman, Keaira LaShae and more. Get high-quality workouts & re-shape your body from head to toe! Take these result driven workouts with you anywhere to slim your waistline, challenge the abs & tone your arms, legs, chest, shoulders and booty with some of the best in the business.
Online: https://www.youtube.com/user/BeFit
4. POPSUGAR Fitness
POPSUGAR Fitness offers fresh fitness tutorials, workouts, and exercises that will help you on your road to healthy living, weight loss, and stress relief. The channel puts a focus on some of the most buzzworthy workouts of today – such as the Victoria's Secret workout, Tabata, P90X, Bar Method, and more. Get inspired to sweat alongside fitness experts and Hollywood's hottest celebrity trainers!
Online: https://www.youtube.com/user/popsugartvfit/
5. Blogilates
After posting her first video on YouTube in 2009, Cassey Ho has taken the online fitness world by storm. Try her POP Pilates, where she combines pop music and pilates movements to create a more danceable practice, or explore a wide variety of other availble videos, from single-song challenges to 20+ minute workouts.
Online: https://www.blogilates.com/
6. HASfit
Because "every Heart And Soul deserves to be fit," HASfit has pledged to provide all of its content absolutely free. Their goal is to motivate you to not only get fit, but to STAY fit! They offer over 1,000 full length, free workout routines and complete 30-90 day fitness programs for all goals and fitness levels. Their free workout plans include exercise routines, meal plans, and the best motivation to keep you moving forward. Sound too good to be true? With over 60 million raving fans, you simply can't go wrong.
Online: https://www.youtube.com/user/KozakSportsPerform/featured
7. The Fitness Marshall
Since creating the channel in 2014, Caleb Marshall has provided a steady stream of entertaining, heart-pumping and user-friendly dance videos that are perfect for a quick cardio session. The videos feature dancers of all levels, and a level of humor and FUN that totally eradicates any fear of looking silly. Though the videos are short (featuring different Top 40 Tracks with custom choreography), you can compile a few into a playlist for a longer workout. If you want to get lost in some feel-good movement and forget that you're "exercising" altogether, this channel is for you!
Online: https://www.youtube.com/user/TheFitnessMarshall/featured
8. Do Yoga With Me
Filmed outdoors in beautiful British Columbia, Canada, Do Yoga With Me streams hundreds of transformational yoga videos online for free. The level of instruction is top-notch and there are videos that focus on pretty much every part of the body, or on the topics and themes you need most in your life.
Online: https://www.doyogawithme.com/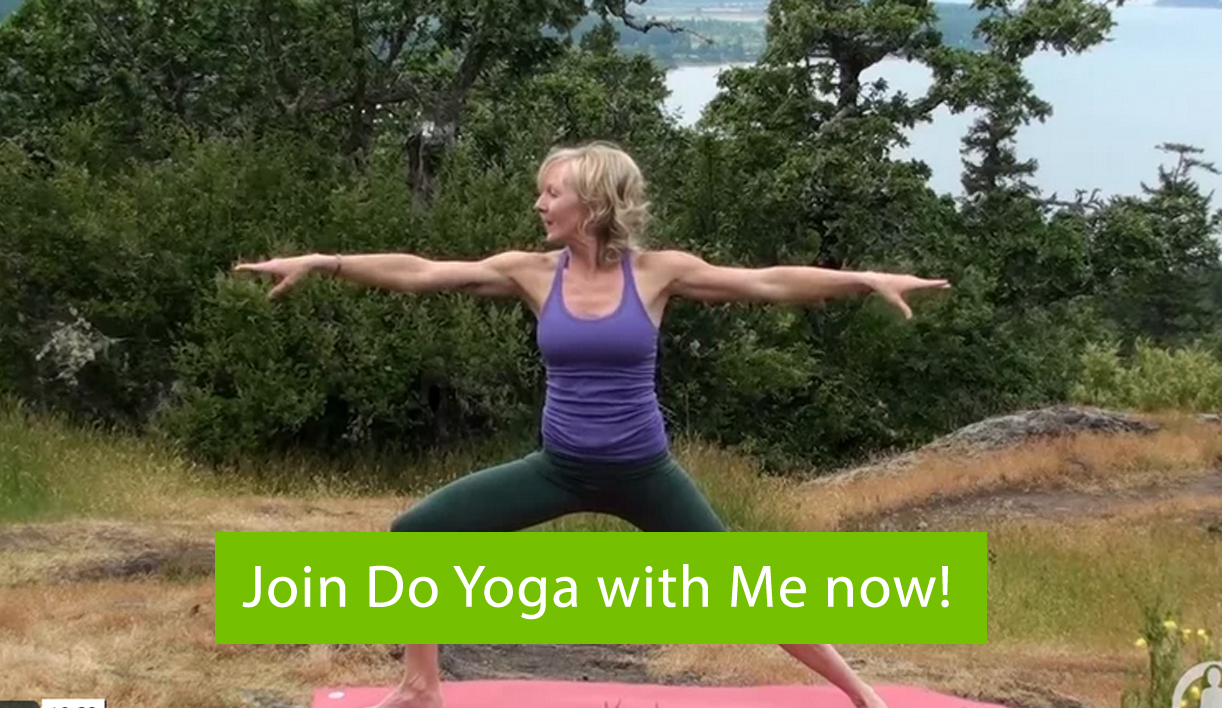 9. Bodyrock.tv
This popular health and exercise blog is dedicated to weight loss, fitness, beauty, food, love and relationships. "Bodyrockers" find daily workouts that are either laid out with descriptions and pictures, or that are instructed in video format in beautiful locations around the world. All of the featured workouts can be done at home with minimal equipment.
Online: http://www.bodyrock.tv/workouts/
10. Body Project
The Body Project specializes in high-intensity fat-burning workouts that can be done from home. Their workouts have creative moves that are fun and effective, including videos featuring HIIT cardio, resistance training, pilates and yoga. As well as the free workouts on youtube – theyr also provide plenty of free fitness advice over on their Facebook page.
Online: https://www.youtube.com/channel/UCFjc9H89-RpWuIStDqhO7AQ/featured